Buyer Resources
Looking for a new home can be an exciting and challenging experience. Having a real estate professional that takes the time to understand your unique needs and lifestyle is important.
We work hard to not only find the perfect home for you, but also to handle every last detail of the purchase process, from negotiating the terms of sale to recommending moving companies.
To help you get started on buying your new home, take advantage of these valuable resources.
Is now a good time to buy?
What trends are affecting the value of my home?
What new economic policies will be shaping my decisions in the coming months?
Watch this month's video.

Each month, This Month in Real Estate provides expert opinion and analysis on real estate trends across the United States and Canada. This Month in Real Estate is a monthly video news series that offers an inside look at the national real estate market. Each edition provides a snapshot of the numbers and trends that drive the real estate market, as well as expert opinion and analysis.
---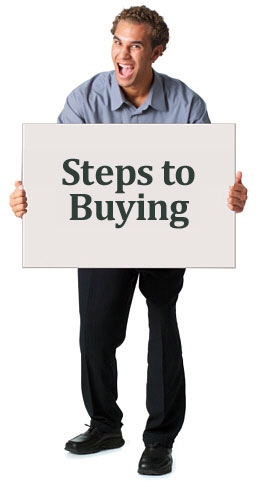 1. Decide to buy.
Although there are many good reasons for you to buy a home, wealth building ranks among the top of the list. We call home ownership the best "accidental investment" most people ever make. But, we believe when it is done right, home ownership becomes an "intentional investment" that lays the foundation for a life of financial security and personal choice. There are solid financial reasons to support your decision to buy a home, and, among these, equity buildup, value appreciation, and tax benefits stand out.
Base your decision to buy on facts, not fears.
If you are paying rent, you very likely can afford to buy
There is never a wrong time to buy the right home. All you need to do in the short run is find a good buy and make sure you have the financial ability to hold it for the long run.
The lack of a substantial down payment doesn't prevent you from making your first home purchase.
A less-than-perfect credit score won't necessarily stop you from buying a home.
The best way to get closer to buying your ultimate dream home is to buy your first home now.
Buying a home doesn't have to be complicated – there are many professionals who will help you along the way.
2. Hire your agent.
The typical real estate transaction involves at least two dozen separate individuals – insurance assessors, mortgage brokers and underwriters, inspectors, appraisers, escrow officers, buyer's agents, seller's agents, bankers, title researchers, and a number of other individuals whose actions and decisions have to be orchestrated in order to perform in harmony and get a home sale closed. It is the responsibility of your real estate agent to expertly coordinate all the professionals involved in your home purchase and to act as the advocate for you and your interests throughout.
Seven main roles of your real estate agent:
Educates you about your market.
Analyzes your wants and needs.
Guides you to homes that fit your criteria.
Coordinates the work of other needed professionals.
Negotiates on your behalf.
Checks and double-checks paperwork and deadlines.
Solves any problems that may arise.
3. Secure financing.
While you may find the thought of home ownership thrilling, the thought of taking on a mortgage may be downright chilling. Many first-time buyers start out confused about the process or nervous about making such a large financial commitment.
From start to finish, you will follow a six-step, easy-to-understand process to securing the financing for your first home.\
Six steps to financing a home:
Choose a loan officer (or mortgage specialist).
Make a loan application and get preapproved.
Determine what you want to pay and select a loan option.
Submit to the lender an accepted purchase offer contract.
Get an appraisal and title commitment.
Obtain funding at closing.
4. Find your home.
You may think that shopping for homes starts with jumping in the car and driving all over town. And it's true that hopping in the car to go look is probably the most exciting part of the home-buying process. However, driving around is fun for only so long – if weeks go by without finding what you're looking for, the fun can fade pretty fast. That's why we say that looking for your home begins with carefully assessing your values, wants, and needs, both for the short and long terms.
Questions to ask yourself:
What do I want my home to be close to?
How much space do I need and why?
Which is more critical: location or size?
Would I be interested in a fixer-upper?
How important is home value appreciation?
Is neighborhood stability and priority?
Would I be interested in a condo?
Would I be interested in new home construction?
What features and amenities do I want? Which do I really need?
5. Make an offer.
When searching for your dream home, you were just that – a dreamer. Now that you're writing an offer, you need to be a businessperson. You need to approach this process with a cool head and a realistic perspective of your market. The three basic components of an offer are price, terms, and contingencies.
Price – the right price to offer must fairly reflect the true market value of the home you want to buy. Your agent's market research will guide this decision.
Terms – the other financial and timing factors that will be included in the offer.
Terms fall under six basic categories in a real estate offer:

Schedule – a schedule of events that has to happen before closing.
Conveyances – the items that stay with the house when the sellers leave.
Commission – the real estate commission or fee, for both the agent who works with the seller and the agents who works with the buyer.
Closing costs – it's standard for buyers to pay their closing costs, but if you want to roll the costs into the loan, you need to write that into the contract.
Home warranty – this covers repairs or replacement of appliances and major systems. You may ask the seller to pay for this.
Earnest money – this protects the sellers from the possibility of your unexpectedly pulling of the deal and makes a statement about the seriousness of your offer.
6. Perform due diligence.
Unlike most major purchases, once you buy a home, you can't return it if something breaks or doesn't quite work like it's supposed to. That's why home owner's insurance and property inspections are so important.
A home owner's insurance policy protects you in two ways:
Against loss or damage to the property itself
liability in case someone sustains an injury while on your property
The property inspection show expose the secret issues a home might hide so you know exactly what you're getting into before you sign your closing papers.
Your major concern is structural damage.
Don't sweat the small stuff. Things that are easily fixed can be overlooked.
If you have a big problem show up in your inspection report, you should bring in a specialist. If the worst-case scenario turns out to be true, you might want to walk away from the purchase.
7. Close.
The final stage of the home buying process is the lender's confirmation of the home's value and legal statue, and your continued credit-worthiness. This entails a survey, appraisal, title search, and a final check of your credit and finance. Your agent will keep you posted on how each if progressing, but your work is pretty much done.
You just have a few pre-closing responsibilities:
Stay in control of your finances.
Return all phone calls and paperwork promptly.
Communicate with your agent at least once a week.
Several days before closing, confirm with your agent that all your documentation is in place and in order.
Obtain certified funds for closing.
Conduct a final walk-through.
On closing day, with the guidance of a settlement agent and your agent, you'll sign documents that do the following:
Finalize your mortgage.
Pay the seller.
Pay your closing costs.
Transfer the title from the seller to you.
Make arrangements to legally record the transaction as a public record.
As long as you have clear expectations and follow directions, closing should be a momentous conclusion to your home-searching process and commencement of your home-owning experience.
8. Protect your investment.
Throughout the course of your home-buying experience, you've probably spent a lot of time with your real estate agent and you've gotten to know each other fairly well. There's no reason to throw all that trust and rapport out the window just because the deal has closed. In fact, your agent wants you to keep in touch.
Even after you close on your house, you agent can still help you:
Handle your first tax return as a home owner.
Find contractors to help with home maintenance or remodeling.
Help your friends find homes.
Keep track of your home's current market value.
Attention to you home's maintenance needs is essential to protecting the long-term value of your investment.
Home maintenance falls into two categories:

Keeping it clean: Perform routine maintenance on your home's systems, depending on their age and style.
Keeping an eye on it: Watch for signs of leaks, damage, and wear. Fixing small problems early can save you big money later.
---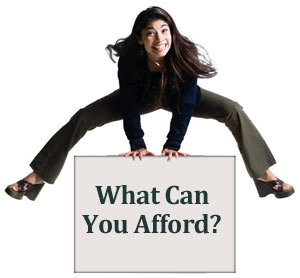 Your lender decides what you can borrow but you decide what you can afford.
Lenders are careful, but they make qualification decisions based on averages and formulas. They won't understand the nuances of your lifestyle and spending patterns quite as well as you do. So, leave a little room for the unexpected – for all the new opportunities your home will give you to spend money, from furnishings, to landscaping, to repairs.
Historically, banks use a ratio called 28/36 to decide how much borrowers could borrow. An approved housing payment couldn't be more than 28 percent of the buyer's gross monthly income, and his or her total debt load, including car payments, student loans, and credit card payments, couldn't be more than 36 percent. (In Canada lenders apply similar formulas to determine how much a buyer can afford. The Gross Debt Service ratio, or GDS, is not to exceed 32 percent of the buyer's gross monthly income, and the Total Debt Service ratio, or TDS, is not to exceed 40 percent of the buyer's total debt load.) As home prices have risen, some lenders have responded by stretching these ratios to as high as 50 percent. No matter how expensive your market though, we urge you to think carefully before stretching your budget quite so much.
Deciding how much you can afford should involve some careful attention to how your financial profile will change in the upcoming years. In the long run, your own peace of mind and security will matter most.
---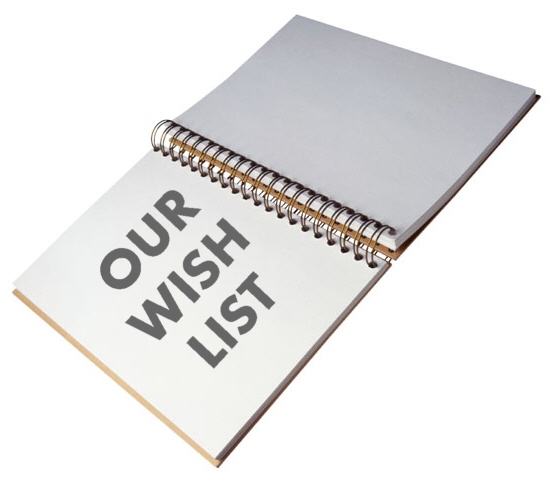 Before the home search begins, your real estate agent will want to know as much as possible about the features and amenities you desire. To help your agent better serve you, analyze what you want and what you need in a home's features and amenities.
Features:
Age: Do you prefer historic properties, or newer ones?
Style: Do you have a special preference for ranches, bungalows, or another style of construction?
Bedrooms: How many?
Bathrooms: How many? Are they updated?
Living and Dining Areas: A traditional, formal layout, or a more open, contemporary plan?
Stories: How many?
Square feet: How much space?
Ceilings: How high?
Kitchen: How big? Recently updated? Open to other living areas?
Storage: Big closets, a shed, an extra-large garage?
Parking: A garage or carport? Room for how many cars?
Extras: Attic or basement?
Amenities:
Office
Play/exercise room
Security system
Sprinkler system
Workshop/Studio
In-law suite
Fireplace
Pool
Hot tub
Sidewalk
Wooded lot
Patio, deck, or porch
Laundry room
---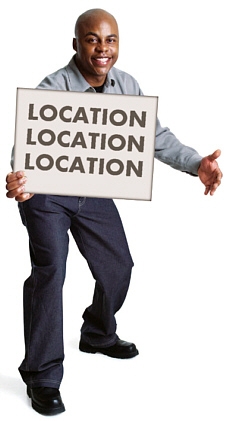 Where you buy not only affects the home's current and future value, but it also affects your lifestyle. Your agent will be able to conduct a more targeted home search if you outline your preferences in neighborhoods and nearby amenities. Here's a checklist of items you should consider and communicate to your chosen real estate agent.
Urban, suburban or rural
Commute time
School districts
Desirable neighborhoods
Proximity to the airport
Proximity to restaurants and retail
Access to major highways and thoroughfares
Access to public transportation
Health care facilities
Parks and recreation
Length of time you plan to live in the home (Your agent should be knowledgeable about growth trends and projections that could affect your investment.)
---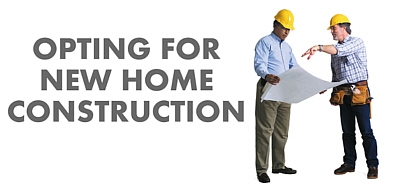 Whether to buy an existing home or have one built is yet another decision to make during the home-buying process. If you decide to go with new construction, a real estate agent can be a powerful advocate in your corner as you negotiate upgrades, a move-in date and other terms with the home builder.
Below are some basic pointers to prepare you for the journey ahead.
Selecting a Builder
Shopping for a large production or custom home builder can be a daunting task. Start by defining what architectural styles appeal to you and then seek out the builders in your area who offer those styles. Due diligence is essential. Ask friends for referrals to get firsthand accounts; verify the builder's state license status, if applicable; and check whether they're certified by the National Association of Home Builders.
The Builder Representative and Your Real Estate Agent
A builder representative's ultimate goal is to sell you a home. His or her role is to provide a wide range of information to help you in your decision-making, from building restrictions, roads and easements to inspections, warranties, rebates and upgrades. A real estate agent knowledgeable in new-home construction will be able to help you wade through all the data and point out the downsides and upsides of each line item. Your agent also can look out for your interests in reviewing the builder's contract, which often contains more legal jargon than consumer-friendly language.
It's All About Timing
Market conditions greatly dictate a builder's incentive to make a deal you cannot refuse. When a builder has inventory on his hands, his carrying costs start adding up. When this happens, a builder might be more amenable to strike a favorable deal, whether it's throwing in upgrades or taking a bit off the asking price. A real estate agent can help you know when market conditions are right for these benefits. Also, watch for builder close-out sales. Builders promote these special events when a new subdivision is near completion but empty inventory still remains.
A Word About Paying Up
While there are always exceptions, most builders require a deposit when a purchase agreement is signed. They also require that the buyer pay for any upgrades prior to closing. If you back out prior to closing, unless the agreement states otherwise, you will lose that money. Make sure you understand every detail in the builder's contract before signing it.
---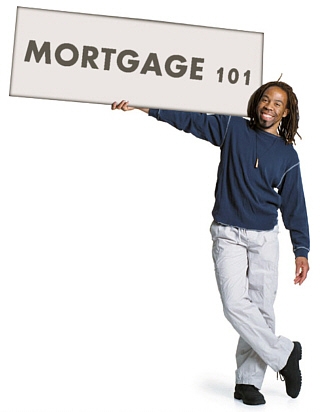 Once a simple task that meant comparing the fixed interest rate mortgages of a dozen or so lenders, the mortgage search today is more like finding your way through a maze. There are dozens of loan types, hundreds of loan programs and thousands of mortgage brokers, bankers, lenders, finance companies, credit unions, even stock brokerage firms originating loans.
Because there is so much to learn, finding a mortgage that fits doesn't begin with an application, but education. If there's but one aspect of the home buying transaction you take the time to learn in detail, make it mortgages. Discover too late that you can't afford your mortgage, and you could not only lose your home, but also be unable to purchase another one for years.
Obtaining information is easy. Mortgage information sources are as numerous as mortgage types. Web sites, topical newspaper articles, mortgage books, consumer seminars and workshops can help. Professionals, including financial planners, real estate agents, mortgage brokers and lenders, can also assist you.
Examine Your Finances
First, compare fixed-rate mortgages with adjustable rate mortgages to determine which type best fits your current financial lifestyle and, to some extent, your future obligations 15 to 30 years down the road. Learn how much of a mortgage you can afford. Lenders are apt to qualify you for as much as they are willing to lend, which can be more than you can really afford. It's up to you to take stock of your income and expenses, both current and projected, to determine what you can comfortably manage each month.
Along with your mortgage payment of interest and principle, remember to add related insurance costs, taxes, homeowner association dues and any other costs. Also, obtain copies of your credit reports from all credit reporting agencies. Obtaining your credit report in advance gives you time to challenge missing information, errors, or other discrepancies. If necessary, you can put a statement on your credit report to explain any blemishes you can't cure. Lenders likely will ask you to explain problem areas on your credit record anyway. Your attention will let the lender know you are conscientious about your finances.
Shopping for Lenders and Loans
When you are ready to shop for a loan you have two basic choices — direct lenders and mortgage brokers. Direct lenders have money to lend. They make the final decision on your application. Lenders have a limited number of in-house loans available. Brokers are intermediaries who, like you, have many lenders from which to choose. If you have special financing needs and can't find a loan to suit them, an experienced broker may be able to ferret out the financing you need. Mortgage brokers, however, are paid with a slice of the amount you borrow, some more than others.
Along with shopping the source, you'll also have to shop loan costs, including the interest rate, broker fees, points (each point is one percent of the amount you borrow), prepayment penalties, the loan term, application fees, credit report fee, appraisal costs and a host of others.
Your Application
Before you actually apply for a mortgage on or off line, gather documents necessary to prove claims you'll make on the application. The application will ask for information about your job tenure, employment stability, income, your assets (property, cars, bank accounts and investments) and your liabilities (auto loans, installment loans, mortgages, credit-card debt, household expenses and others).
The lender will run a credit check on you, but you'll have to supply supplemental documentation including paycheck stubs, bank account statements, tax returns, investment earnings reports, rental agreements, divorce decrees, proof of insurance, and other documentation. If the lender deems you creditworthy, it will likely hire a professional appraiser to make sure the value of the home you are about to buy is commensurate with your loan amount.
Lock it Down
During your loan application, get a rate lock – an essential document in a rising mortgage rate market. On or offline, a rate lock — in writing – guarantees you a certain interest rate and terms for a given period.
Lock in all the costs you can, the interest rate, and points.
Set the lock "on application" rather than "on approval." On approval means you won't have a stab at rates until the loan application is approved. In a rising market, a lock on approval would cost you more in higher interest rate.
Along with shopping around for the best mortgage, shop around for both the terms of the lock contract and its cost. Both can vary.
Your lock-in period should be long enough to allow for settlement, contingencies imposed by the lender or the purchase contract and other factors that could delay the process. Consider all factors that could delay your settlement, including the time it will take you to provide requested materials about your financial condition, unanticipated construction delays on a new house and the like.
Most lock periods range from 15 to 60 days. Anything longer could be cost prohibitive. Ask your lender to estimate (in writing, if possible) the average time for processing loans. Once you lock-in a rate, you must make sure that your loan is approved and closed before the commitment expires. Follow up on your loan application to make sure you don't delay sending additional documents the lender requires.
Get Preapproved
Finally, once the lender approves your loan, you've been prequalified for a certain amount, but that doesn't guarantee you the loan. Prequalification indicates you are creditworthy enough to obtain a loan and it lets you know how much the lender is willing to lend you based on your income and debts. Often, the lender has yet to pull your credit report. It's wise to take the next step and get preapproved for a specific amount the lender will actually lend you.
A preapproval – in writing – is the amount the lender guarantees it will lend you, based on a thorough analysis of your application. The preapproval not only gives you the security of shopping for a home you can afford; it tells the seller you are a serious buyer ready with solid financing. That's a negotiating edge you want in any market.
return to top
---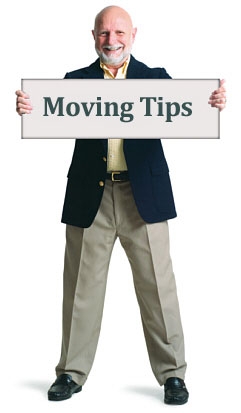 Use These Moving Tips for a Trouble-Free Move to Your New Home
As Soon Your Offer is Accepted
Purchase packing supplies, such as tape, boxes and wrapping papers or plastics.
Buy stickers or red markers to flag fragile packages.
Start keeping track of all moving expenses, because some might be tax deductible.
Clean and organize all closets.
Clean and de-clutter every room in the house, including the garage and basement.
Pack unused items that you plan to keep. Label each box's contents and store the boxes in a safe but out of the way location where they won't interfere with showings.
Donate unneeded items to charity or have a garage sale to get rid of them.
As Soon as You Know a Moving Date
If you're hiring movers, get price estimates and a list of services. Place your order when you know you have a firm move date.
If you're moving yourself, check moving truck prices and reserve a truck.
4-6 Weeks Before Moving
Keep packing if you're doing the work yourself. If movers will pack you ask the moving company for advice on the best ways to prepare.
Contact people who work for you on a regular basis, such as pool maintenance companies and gardeners, to cancel their services. Leave their business cards for new owners.
Place reference manuals for major appliances in a kitchen cabinet or drawer where new owners will find them. Label extra keys and place in the drawer.
2 Weeks Before Moving
Call utility companies and arrange for meter readings on the day of closing so that all services after that date are the responsibility of the new owner. The new owner should also notify utilities of the switchover and set up new accounts.
Have utilities disconnected at closing if the new owner does not establish accounts.
Stop auto delivery of propane gas or fuel unless it is really needed.
Arrange to discontinue your telephone service on the day of closing. Give your cell phone number or another contact number to everyone associated with the move and real estate closing, just in case they need to reach you after the home phone has been disconnected.
Arrange to disconnect your satellite or cable TV coverage.
Now do just the opposite to begin establishing services at your new home.
File a change of address notice at the post office, making it effective on your moving date or a few days before.
Notify your creditors, magazine subscriptions, friends and family, doctors, dentists and others of your new address.
Schedule a cancellation date or new address for newspaper deliveries.
If you're moving out of the area, start picking up items out for cleaning or repair. Return library books and rented DVDs and videos. Arrange to have your prescriptions transferred to a pharmacy near your new home.
Start an essentials box or two–all the things you'll need immediately after you unload at your new location, such as toiletries, a broom, towels, sheets, blankets, a change of clothes and nightwear.
Find certificates verifying that your pets are up-to-date on required vaccinations. Gather other important documents and plan to carry them with you on the day of moving.
Open a bank account at your new location, or, if you're staying in the area, order checks with your new address.
1 Week Before Moving
Confirm that your closing is still on track and handle tasks required by your closing agent.
Confirm moving and delivery dates with movers or check your truck reservation.
Clean each room thoroughly as you finish packing. Don't forget major appliances. Wait to pack your vacuum and other tools necessary for last-minute cleaning on moving day.
Arrange to cancel existing homeowner's insurance coverage after the closing is complete and you no longer own the property. If there's a delay, call your insurance agent immediately.
Arrange for someone to read the level of propane gas or fuel oil in tanks that remain on the property if your sales contract requires the new owners to pay you market price for the fuel.
On Moving Day
Walk through every part of the house to find stray items, opening cabinet and closet doors.
Make sure you have keys to your new home.
Supervise movers as they load, then again at delivery to make sure boxes and other items go to the right rooms at your new home.
Watch for damaged items or damaged boxes. Note all damage on the mover's bill of lading and ask the supervising person to sign off on the notation.
Unpack your essentials box–then try to relax for awhile before you start the big unpacking job.
If you've ever moved you know there's more to it than this! Transporting pets, plants and people in a comfortable way should top your list, and nearly everything you cancel at your old home must be started again at the new location.
Generic tips are a good guide, but start your own personalized list of moving musts on the day you decide to move.