Palm Beach
Palm Beach real estate for sale is located on the easternmost barrier island in Florida, spanning over sixteen miles, with the Atlantic Ocean to the east and the Intracoastal Waterway to the west. It is the piece of land that is closest to the Gulf Stream, which yields lush foliage, towering palms, delightful beaches and a sparkling ocean teeming with marine life. The population hovers at around 10,000 during the year, while soaring to over 30,000 during winter season when northerners escape the cold to this impressive, sunny retreat. Many Palm Beach apartments and Palm Beach condos are occupied only a few months a year during the winter season.
Palm Beach Homes for Sale | Palm Beach Schools | Palm Beach Map | The Evolution of Palm Beach
Palm Beach realty runs the gamut from modest condos and apartments in Palm Beach to palatial Palm Beach villas. Home shoppers who are looking for a Palm Beach condo to escape the cold north during the winter months flock to condo complexes like The 2600, Atriums, Beach Point, Bellaria, Carlton Place - Palm Beach condos for sale range from affordable to luxurious; modest to lavish. Itís all in what you want!
Amenities in Palm Beach real estate vary depending on where you choose to buy. Meridian, for example, offers panoramic water views, granite counter tops, custom cabinetry and designer finishes. One Royal Palm Way features resort-style amenities, like a fully-equipped fitness center, doorman, garage parking and an outdoor lounge area with pool. If youíre looking for a more modest option, a community like the Palmbeacher provides intimate one and two bedroom units, with access to a community swimming pool and a private boardwalk that leads to the beach.
The name of "Palm Beach," chosen by a winter visitor from Philadelphia named Gus Ganford, was inspired by the shipwreck of the "Providencia." This ship crashed off shore of the island in 1878, full of coconuts on its way from Havana, Cuba to Barcelona, Spain. Earlier settlers in the area planted these foreign coconuts along the shore, hoping to grow trees and reap the fruit. The palms flourished and gave the area its characteristic tropical look, which is still heavily incorporated into Palm Beach style.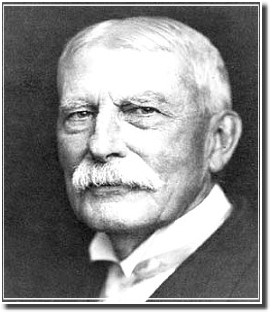 Henry Flagler, one of the founders of Standard Oil, founded the town of Palm Beach. He envisioned the town as a vacation spot for northerners to enjoy instead of cold winters at home, and constructed elegant hotels to entice these visitors. He made the town so popular that West Palm Beach wanted to annex the island, so the townspeople hired an attorney to request that state maintain their sovereignty. In 1911, the request was granted, and the town was incorporated as Palm Beach, the second municipality in Palm Beach County.
Palm Beach continued to grow into a luxurious retreat for American "royalty," families who acquired a massive amount of wealth and had a desire to live extravagantly. Palatial, European-inspired personal estates were constructed by some of the most renowned architects and designers of the time including Addison Mizner. Continuous expansion helped to create the current mecca of incredible architecture that is known just as equally for its tropical beauty, luxurious shopping, fine dining, five-star hotels, and sophisticated lifestyle.