Boynton Beach
Boynton Beach realty dates back to 1894, when former American Civil War major Nathan Smith Boynton toured the area and was impressed by its natural beauty and wonderful weather. Together with Congressman William S. Linton, the two purchased 400 acres, including a mile of oceanfront land where the Boynton Beach Hotel was constructed to serve as a summer home to their families and friends visiting from Michigan. Under Boynton's leadership, the community prospered, and it was incorporated as the Town of Boynton in the early 1920s.
Today, Boynton Beach is the third largest city in the county. Residential growth has enjoyed a recent spike as more people are looking for Boynton Beach condos for sale, and houses for sale in Boynton Beach.
Life in Boynton Beach | Boynton Beach Houses and Condos for Sale
Boynton Beach Schools | Boynton Beach Map | History of Boynton Beach
Residents today still enjoy the sunny beaches that attracted Major Boynton so long ago. But present day Boynton Beach offers exciting cuisine options, and the abundant shopping opportunities available at Boynton Beach Mall and Atlantic Avenue. Many home buyers also enjoy Boynton Beach apartments and Boynton Beach condos for their easy access to downtown Delray Beach and West Palm Beach, giving residents access to even more shopping, dining and entertainment destinations.
It doesn't stop there, though. Boynton Beach has evolved a wide range of amenities and activities to please every member of your family. Some of the pastimes you can enjoy in Boynton Beach include:
Nature Centers
Museums
Historic Sites and Landmarks
Child-Friendly Galleries and Museums
Boating
Water Sports
Golf
Beaches
Shopping
Movies
Come find out why Boynton Beach is becoming such a popular destination among home shoppers, and indulge yourself with the lovely Boynton Beach lifestyle!
Home buyers who are looking for country club communities will find that Boynton Beach houses for sale have a lot to offer. Aberdeen Golf and Country Club, for example, boasts a range of amenities that would rival a five-star resort - all across a variety of subdivisions that give buyers access to different types of home styles and architectural designs. Delray Dunes Golf and Country Club is another premier destination for residents who are seeking a country club lifestyle. With immaculate homes and a Pete Dye 18-hole golf course, it's easy to see why this community is so desirable.
If you're looking for condos for sale in Boynton Beach, a diverse community like Quail Ridge might have what you want. Quail Ridge Country Club offers two well-known 18-hole golf courses, as well as a practice range, chipping green and two putting greens. This community incorporates natural beauty that has made it a member of the International Audubon Society, and features 24 subdivisions that each feature unique home options.
Make Boynton Beach realty one of the stops on your home shopping list. If you love natural beauty and easy access to amenities, you will not be disappointed. I will be happy to help you find the perfect home for you in Boynton Beach.
The City of Boynton Beach, "The Gateway to the Gulf Stream," is a coastal city located in a rapidly growing area of Palm Beach County. Major Nathan S. Boynton, a native of Michigan who distinguished himself in the Civil War, founded the city, which has a current population of over 65,000.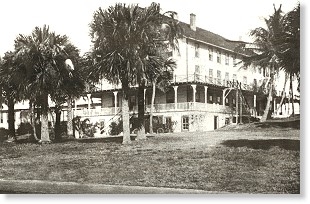 Boynton directed the construction of the Boynton Beach Hotel from 1895 to 1897. He and his workmen, recruited from Michigan, brought their families and settled in the new town of Boynton. With other settlers, the early years of our city were spent building a town, raising vegetables to supply their needs and those of the guests at the Boynton Beach Hotel and shipping pineapples, tomatoes and other cash crops north on Henry Flagler's new Florida East Coast Railroad. Today, the city attracts a multitude of business and industry and people of all ages and interests.
Residents and businesses in Boynton Beach are served by a City government that provides a variety of services. From necessities such as water and sewer, garbage and trash pickup, police and fire protection and code compliance, to amenities such as golf, tennis, library services, and oceanfront and special events, the City's elected officials and employees are dedicated to making Boynton Beach a great city in which to live, work, play and learn.