Palm Beach Gardens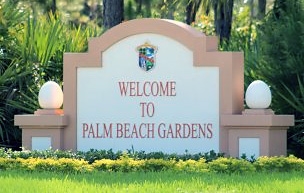 Palm Beach Gardens real estate has come a long way since the town's inception. In its early days, Palm Beach Gardens consisted of cattle ranches, pine forests, and swampland. However, by 1955, John D. MacArthur had acquired ownership of a large portion of the area, and had plans to develop homes for approximately 55,000 people. In 1960, the City of Palm Beach Gardens was incorporated, and MacArthur swiftly began development. Construction continued at a moderate rate throughout the 60s, 70s, and 80s.
Living in Palm Beach Gardens | Palm Beach Gardens Homes for Sale
Palm Beach Gardens Schools | Palm Beach Gardens Map
Palm Beach Gardens History
Fast forward to the present day, and Palm Beach Gardens is now prominently known for its uniqueness, hence its slogan; "A unique place to live, learn, work & play!" Residents are attracted to Palm Beach Gardens homes for sale for its matchless golfing experience. With this signature city home to the national headquarters of the Professional Golfers' Association, there is no question why this is a popular pastime and a big draw for Palm Beach Gardens apartments, condos and estates. Twelve golf courses are located within city limits, most of which are showered with awards recognizing their excellence. Some of the most notable are situated within lavish country clubs that also boast some of the best Palm Beach Gardens luxury homes, including: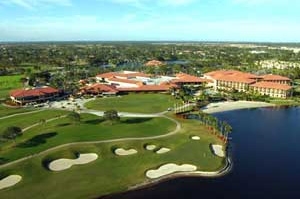 In addition to golfing opportunities, Palm Beach Gardens also offers various shopping areas, fine dining, and miles of sandy white beaches. The Gardens Mall, a 1.4 million square foot shopping center, is situated at the heart of Palm Beach Gardens. This luxurious facility is home to more than 160 high end shops, valet parking, U.S. Post Office, and a complimentary full-service concierge. Home buyers who choose apartments in Palm Beach Gardens, or Palm Beach Gardens properties for sale have fabulous easy access to these much-coveted shopping opportunities.
Palm Beach Gardens is also home to Downtown at the Gardens, a world-class outdoor shopping center like no other. This unique entertainment center offers amenities such as a 32-foot wide carousel, free Wi-Fi, valet parking, and a relaxing open Centre Court with tables, chairs, and shady umbrellas.
Most of these shopping and entertainment centers also offer Palm Beach Gardens luxury real estate. You can find a range of Palm Beach Gardens houses for sale, Palm Beach Gardens condos for sale and even apartments in Palm Beach Gardens, Florida within easy access of these amenities. Some of the premier neighborhoods here include:
What is the real estate like with these Palm Beach Gardens properties? With over 100 communities to choose from, this fabulous city has something to offer everyone. Whether you are looking for affordable condos for sale in Palm Beach Gardens, or high-end luxury estates, this city has it. You will find many of the properties here in luxurious country club communities, which boast world-class amenities and high-end lifestyles. You can also select Palm Beach Gardens waterfront real estate with marina access if boating or yachting is your passion. With everything that Palm Beach Gardens has to offer, your biggest problem will be trying to narrow down your options!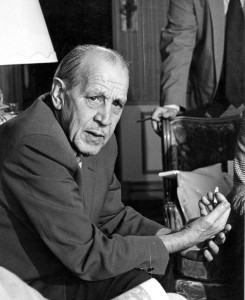 On March 20, 1959, John D. MacArthur, multimillionaire insurance magnate and landowner, announced plans to develop approximately 4,000 acres and provide homes for 55,000 people in a new community. The land would be developed under his careful supervision. Mr. MacArthur's chosen name for the City was Palm Beach City. However, permission to use that name was denied, so MacArthur, in keeping with his "garden city" plan, decided to call the City Palm Beach Gardens. He wanted this new City to be a place to raise a family and earn a living - to realize the American dream. With this in mind, he set to work carving the City of Palm Beach Gardens from empty miles of dairy cattle grazing land.
Mr. MacArthur envisioned the City streets lined with trees and flowers. Millions of dollars were wisely invested by MacArthur to create a Florida community with hundreds of waterways, rolling terrain, magnificent mature pine and shade trees, and rich foliage. Because Mr. MacArthur was a lover of trees and Mother Nature, he instructed that City streets and construction go around trees that had been growing there for many years. Click here for the history of the Banyan trees. This made for an expensive proposition but he wanted to build a City that was entirely new and unblemished. Churches were the first buildings to be built in the City. He wanted to ensure that the City had a variety of houses of worship to serve residents of all faiths.
By 1964, Mr. MacArthur was satisfied with the industry and recreation in Palm Beach Gardens. He heard that the Professional Golfers Association (PGA) was looking for a new site for their home offices and golf courses. MacArthur donated more than $2,000,000 to the project. In March 1965, the clubhouse was completed and the PGA moved in. Several PGA tournaments, including the Seniors and the World Cup, were hosted by the City in 1971, but the relationship would not last. In 1972, the PGA moved from the property that would become the J.D.M. Country Club and today is known as BallenIsles.
The City of Palm Beach Gardens has grown steadily during its forty years in existence. In 1999, the John D. and Catherine T. MacArthur Foundation sold approximately 14,000 acres of land including approximately 5,000 acres in the City of Palm Beach Gardens. The City Council, entrusted with the responsibility of ensuring quality development, was able to reach an agreement with the purchasers to manage this new growth. Through the cooperation of the parties involved, the reputation and beauty of the City of Palm Beach Gardens will be preserved and enhanced by keeping in mind the "garden city" philosophy of its founder John D. MacArthur. The City of Palm Beach Gardens remains a premiere community in which to live and work, and will for future generations. As the city slogan suggests, "Growing Together in the Gardens."