Royal Palm Beach
Royal Palm Beach real estate is located in a vibrant city in western Palm Beach County, located fifteen miles inland from the sparkling waters of the Atlantic Ocean as the only landlocked municipality in the county with "beach" in its name. A city intended as a playground for the wealthy, today's Royal Palm Beach luxury real estate reflects a modern continuation of the ideals upon which the city was originally founded. However, since its inception, Royal Palm Beach properties for sale have evolved, and the town today serves a diverse group of occupants with several great communities.
Living in Royal Palm Beach | Royal Palm Beach Homes for Sale | Royal Palm Beach Schools
Royal Palm Beach Map | History of Royal Palm Beach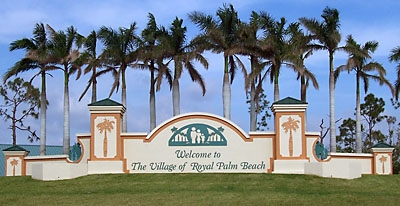 Royal Palm Beach boasts a population of 31,864. One of the unique features of this city is its mission of protecting the green space in the area for residents to enjoy for years to come. Since 1974, 325 acres have been dedicated to parks and green space, 190 of which are a massive central park area. In fact, the National Arbor Day Foundation has named Royal Palm Beach as Tree City USA each year since 1990, with 10 acres of park per 1,000 residents. The entire area within the village limits is designated as a bird sanctuary.

Royal Palm Beach has also been named as one of the Top 10 Best Towns for Families in 2008, with plenty of A-rated schools for children. Close to the action of West Palm Beach and the luxurious beachfront island of Palm Beach, Royal Palm Beach provides the best of a small, quiet town as well, making it a wonderful place to live.
Home shoppers who are looking for Royal Palm Beach luxury homes have some great communities from which to choose. Buyers looking for a country club lifestyle will love Madison Green, a premier golf course community that boasts 18 holes of championship golf. Residents who are looking for a more sedate community may prefer something like Victoria Groves - a quiet and tranquil community characterized by long, winding streets, mature oak trees, glistening lakes and Victorian-inspired homes. Residents who are looking for Royal Palm Beach luxury homes may prefer Porto Sol, which features picture-perfect homes in a community that boasts 100 acres of picturesque foliage, trails and lakes.
Incorporated on June 18, 1959, Royal Palm Beach has grown from a primarily uninhabited swamp and natural preserve and former Seminole hunting ground into a thriving village of nearly 25,000 residents.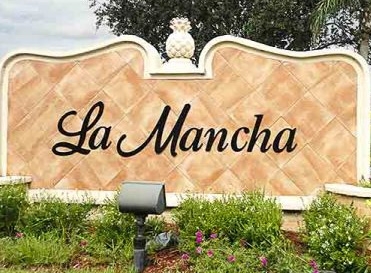 In the 1950s, Arthur Desser, a multi-millionaire and founder of Lefcourt Realty Group, had a deep admiration for the ritzy town of Palm Beach. He wanted to transform 65,000 acres of land to the west of the island into a similar town for the wealthy and influential. However, his plans to replicate the development of Palm Beach came to a screeching halt when Lefcourt went bankrupt in 1961. Fortunately, supermarket magnates Sam Friedland and his wife Hattie were able to continue the project. Between 1960 and 1967, the town grew into the Colony, the Willows and La Mancha and began to encompass recreation centers, shopping, and hotels.
A marketing push began in 1979 to offer to builders tracts of land. With this growth phase the Village ballooned over the next 15 years.
In 1986, both Palms West Hospital and Wellington Regional Medical Center opened and both are continuing with major expansion projects to meet the health care needs of local residents. With the hospitals came a building boom of medical office complexes on the campuses of both hospitals, as well as a Royal Palm Beach health center built by West Palm Beach's Good Samaritan Medical Center.
Village recreation needs were not overlooked during the booming growth period and since 1974. Under the department's purview are approximately 325 acres of parks and green space as well as the village's 6,300-square-foot Cultural Center which opened in 1993.
Now the village residents had a government, schools for their children, police and fire protection, leisure and health care, there was yet another need to be met and retailers — albeit reluctantly at first — began to recognize the buying power of western residents.